REVOLUTIONIZING YOUR HELP DESK!
Intuitive software, complete and adhering to the best ITIL practices for the organization of your service.
Dominating management!
for IT service providers and corporations of all sizes. Organization and control that guarantee quality of services, from the beginning to the end of the process.
We want your success!
Have the best Customer Success Team available to help you achieve the best results possible with Milldesk.
You won't be alone!
Count on with a support and sales team that will give you an incredible experience on your journey with Milldesk!
Based on ITIL
Best practices that provide greater productivity and better results in managing IT incidents.
Since 2005 in the market, the favorite of the best support centers in Brazil and other countries in Latin America!
Look what people are talking about us!

The Milldesk system has revolutionized the way in which the forklift sector works, has placed our units in Europe on an equal footing, bringing great efficiency and satisfaction to our customers in the most varied sectors.
It made the management of more than 40,000 calls from all regions of Brazil much simpler and more productive.
Our customers are practically unanimous in terms of improving the quality of care after the tool has been implemented.
We are also working to implement the same solution throughout Latin America, taking a National solution to other countries.
Eng. Mauricio Maciulis Lima - After Sales Manager
Jungheinrich Lift Truck Ltda.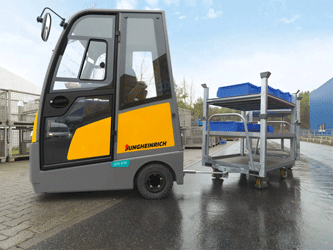 Segment: Material handling equipment
Milldesk is being very useful for our IT, it is giving a nice UP in the services sector. The issue of reports is very good, I am even anxious to reach the end of the month and generate the reports to see how it went. We are super satisfied with the system!
Felipe Fernandes
Zoom Tecnologia
Milldesk is able to aggregate all the necessary IT information we need for personalized service so that the customer feels known and special from the first moment
André Marques
Dual tech Informática
Today Milldesk is a differentiator. A more transparent tool for our customers, improving all levels of service and quality of our services. The level of satisfaction, especially with after-care, is higher and more effective. Undoubtedly one of our company's best acquisitions in 2011.
Bruno Carlos Silva, Diretor
BC2C Tecnologia
With several features that go far beyond the simple call record, Milldesk works according to the best practices described by the ITIL methodology. The system manages to be complete and simple at the same time, providing managers, technicians and users with a broad view of how the companies' IT structure is doing.
RAFAEL LIBERATO,
DIRETOR DE NEGÓCIOS - GRUPO LIBERATO
After evaluating some tools in the market, Milldesk stood out for being appropriate to the best IT practices, being flexible for different business segments, supporting companies of various sizes and having an affordable value. We recommend the acquisition of the tool and we hope that it can contribute positively to the business just as it contributed to us.
FERNANDO BONELLI ROMEIRO
ANALISTA DE SISTEMAS GERENCIAIS - GRUPO SINAGRO
MillDesk provides a very good experience for users, technicians and managers, as it has a simple interface and at the same time adheres to ITIL. With a wide variety of management reports and a personalized dashboard, it facilitates the management of Service Desk results. MillDesk is an excellent tool to support the implementation of an efficient Service Desk.
FÁBIO SANTOS
COORDENADOR DE SERVICE DESK - GRUPO CENTROFLORA
For your convenience, how about receiving a call from a specialist?
Want to raise your productivity and improve your group? We can help you!
Milldesk is a solution developed by Setrion Software
St. São Paulo - 31, Joinville - SC, 89202-200