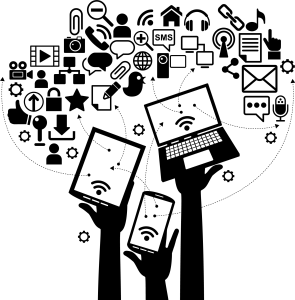 Big Data, cloud computing, first-generation iPhone … All these great changes appeared less than 10 years and has been incorporated into the daily lives of those who work with technology, making it indispensable .
Currently , the technologies often come to the market and directly impact the way IT does business, undermining existing structures and generating behavioral changes . One major change is the degree of expectation of users, which is now more aware of the use of technological tools and starts demanding that IT offers a more simplified access to data and applications . Another was the change in the role and responsibilities of the IT professional, who takes on a consultant , responsible for guiding technology decisions independent of her business is based within the four walls of the enterprise data center, on a personal device or a public cloud.
These are the changes that are shaping the current "Era" of IT , that even with the large volume of technological advances have on their professional difficulties to adapt. After all , fit the technology is simple, what is complicated, is deal with people.
To keep pace among such technological and behavioral tremors, follow these three tips:
1 – Focus on the " simpler " if you're in a job application development : supplement the experience with coding skills , ergonomic design and user interface .
2 – Be "faster " if you are in a position of IT infrastructure : Strive to become an architect performance and be able to advise the business on IT services .
3 – Select the " easier " if you are in a position of IT operations : the DevOps is the solution by automating the lifecycle of the application , as well as the infrastructure program to be more agile, improving the efficiency of IT team .