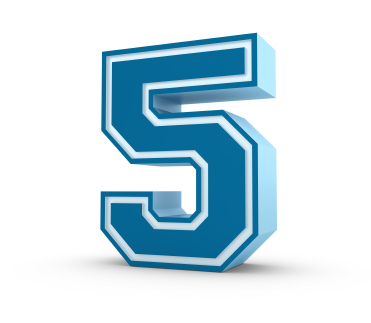 The five resolutions that can help the work of the CIO and his team in the long term, and also tends to make the environment even more productive.
Resolution 1: Let employees use the computer that they want. Give users a predetermined budget and if they want a computer that goes beyond this amount, they can pay the difference. On the other hand, if they don't reach the budget, use the rest of the money to invest in other items such as monitors.
Resolution 2: Let users use the smartphone that they want. As with computers, establish security standards and access to smartphones. Users who prefer their differentiated devices must manage them on their own. Give them a monthly spending limit, so they have to take care of contracts and/or penalties for excess usage and service problems.
Resolution 3: Migrate to online applications. Whenever possible, explore this type of solution, either through the internet or intranet. These applications are not tied to specific platforms; it allows the IT to stay worry free with manufacturers or platforms. Moreover, these applications require no maintenance and can be easily modified.
Resolution 4: Trace strategies for using VDI. Anyone who has a tablet knows what the future awaits: applications and environments that can exist in separate locations, but operating as and unified experience.
Being able to run different applications is just the beginning. The same principle applies to separate personal applications, enterprise applications, corporate data from personal data, encrypted data without encryption, and so on.
Resolution 5: Adoption of collaborative platforms. With people working in different places – in an office, at home, on the street or anywhere else – information that they share and exchange must be easily accessible. Email takes time to pass information from one person to another, so it's not the best kind of collaboration.
The implementation of a collaborative platform will not only help improve the productivity and working style but also will help to better distribute the tasks.