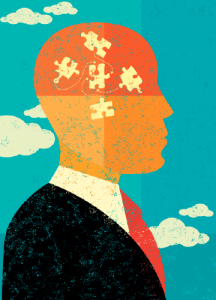 As in all areas, in IT there are characteristics that contribute more assertively to train new leaders. So you can position yourself as a leader in comprehensive digital age , we've listed some specialties to be worked in its management model and work. Check out:
Create and adapt to market
Innovation is a constant today and adapt to change is a necessity . The digital leader must always be alert to trends and willing to learn.
Having macro view of business
Knowing the market where work is essential because you need to understand the specifics of the business to be able to manage and implement improvements .
Being able to make complex decisions
A desirable quality for all leaders . However , in IT we have Big Data , analysis and correlation of data with simple decisions or rather that the leader needs to take.
Dealing with people
Talent retention and coexistence with different profiles is a major challenge of leaders therefore learn to understand the specifics of each professional to be able to extract the best from each.
Analytical master data programs
Store actions and results on the internet is serious business. The digital businesses require the assistance of metrics and indicators for the maintenance of these procedures .
Be precise in communication
For a clear definition of objectives , leadership and professional motivation , communication is an important factor in alignment. Learn to talk with their professional equals, decreasing the risk of misunderstandings and increasing excellence of the projects .
Have personal flexibility and time
A new project or a new corporate action are not dated . Be aware of this when opting for this career .
Motivating the team and yourself also
Whereas increasingly demanding and complex challenges , the IT leader needs to keep your team motivated and determined to achieve the goals , but the willingness to face new projects .
Always study
New technologies , processes and techniques (including people management ) are created and discovered at a speed never seen before. Therefore , those who wish to pursue careers in this area can not be stopped in time.