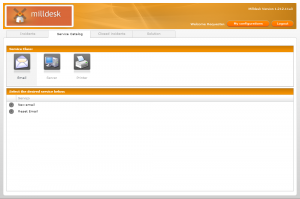 The service catalog is a document that is the description of services previously discussed, agreed and offered to their users and customers.
The model defines an ITIL Service Catalog – as a "written statement of all available IT services, supply levels and patterns of their options," in which a service is defined as "one or more IT systems that enable a business process."
Several authors make the analogy of the service catalog with a restaurant menu. In a restaurant menu, you will notice that the organization is provided by the establishment. You will notice that there is a section of beverages, meats, pasta and desserts. Within each section, there will be various items, prices and other conditions that define the supply and delivery of the service to be "bought". Thus it avoids unpleasant surprises regarding the service chosen, either on the user / client side or service provider, since "supply conditions" are clearly defined.
There are a number of advantages when implementing a service catalog (I'll talk about the advantages and how to create the service catalog in coming posts). The service catalog can be a printed document, a shared spreadsheet network, help desk software with this feature, a web page, among others. More important than the form of display of your service catalog is the adaptation to the challenges and needs of your organization enabling the management level of services.
The service catalog is not a final document, static or unchanging. It is a document that should be reviewed periodically and modified according to the characteristics of your business. There are a number of models of service catalogs found in the internet, some more complex and more simple. Which is the best? The best is the one that is more cohesive and more easily adapts to your business.
For companies that want to implement service level management according to ITIL best practices, I recommend the use of catalog services.